Mistletoe currently out of stock. Should be back in shortly.
Wholesale Fresh Cut Unberried Holly
Responsibly sourced from our own 15 acre Holly Farm in Norfolk
Green Unberried
Variegated Unberried
Responsibly Sourced Holly
All our holly is responsibly sourced from a specialized Norfolk holly farm with 15 acres dedicated to hundreds of assorted holly trees only 20 miles away from our HQ, giving us a constant supply of the very freshest cut holly anywhere in the UK.
Our freshly Cut Holly is delivered to you in workable sprigs of between 8″–18″ long in any quantity you need.
The Varieties of Holly we usually offer are :-
Every box of Holly we send contains 3 different varieties, green, golden and silver variegated.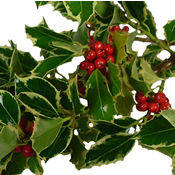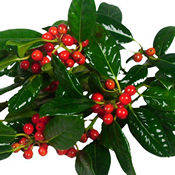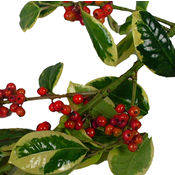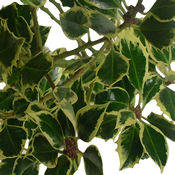 Important Info :-
We can deliver cut holly from late November, but to Christmas if its untreated.
Each kilo of unberried holly is easily sufficient to make around four 10" holly wreaths.
In every wholesale order of berried holly we will send at least three different varieties.
Every order is weighed individually and includes the box, however we always without fail add more than the ordered weight to ensure you get the most generous amount of cut holly around.
We try only to include fresh growth so no wasteful wood.
The best way to keep the cut holly fresh is to read our cut holly case guide.